We begin with a strict resident screening process to assist in placing better tenants. Credit, background, evictions, income/employment, and references are all taken into account.
Our Bottom Line Process begins with the applicant having verifiable good rental history up to 12 months or more.
We also verify that the applicant makes over three times the rent gross to assure they can comfortably afford the rent.
We check that the applicant has had no recent evictions within the last 3 years (Eviction filings have to show paid). This is to make sure that we are not leasing out your home to an unreliable tenant with a bad rental history.
It's crucial that the applicant has no felonies within the last 10 years. The major felonies that we flag are drugs, violent crimes, and sexual-related charges. No one wants an unlawful figure living in their property.
We ensure the applicant has no outstanding balances with utility companies. This goes back to checking out the applicant's financial history to see if they're financially reliable.
Finally, we make sure that the applicant has no bankruptcies, liens or judgments in the last 5 years.
The Bottom Line screening process is to ensure that each individual applicant will be a good fit to lease out to your rental home. Trust us, you don't want to deal with any unlawful figures living in your property. In conclusion, you want to make sure that the applicant is financially qualified and that they will be a good fit for your rental home.
Free Property Consultation
Sign Up For Property Management
True Customer Care at Bottom Line Property Management!
Is it Ok to Invest in Real Estate From Afar?
How Much Of A Security Deposit Should I Charge?
Leasing and Marketing Techniques
Accounting and Rent Collections Explained
The Importance of Renewals and Resident Retention to your Long Term Investment Success
New Client On-boarding and the Bottom Line Process

Previous

Next
Why Choose Us As Your Charlotte Property Manager?
Extreme Customer Focus

Customer Focus is Our #1 Core Value

Sadly, it's common to forget about customer focus in this business. This is due to property management companies who often struggle to juggle their tasks. The number of tasks can often result in neglect of customer service. For this reason, customer focus is our number one concern for our owners and residents. All calls are answered in real-time, by trained team members who are empowered to solve problems. Each team member has the trust of the management team and the ability to move issues to proper departments. We resolve problems in a quick and efficient manner.

Availability

We understand that you may have questions after business hours. That's why our efforts to get back to you are quick. This results in the timely return of phone calls and emails. Not only are we punctual, but our Charlotte Property Management team also goes the distance for our clients. If you have any concerns, we're only a phone call away. You can also interact with us through your account portal.

Your Home. Our Priority.

DEDICATED TO EXCELLENCE

Daily Excellence

Bottom Line offers daily excellence to our clients, residents, and vendors. This is delivered by facing every challenge head-on. Doing so forces us to grow as a team. Dedication and excellence aren't just core values, they're instilled in our work culture. As a result, this produces success for our clients. We aren't just another Charlotte NC property management company, we offer daily excellence to our property owners and residents.

We Have an A+ Team

As your Charlotte property manager, our success is owed to our team. Each head department and team member are hand-selected. Team members must not only be qualified but be the best in their field. They must meet our standards of being dependable, accountable, and hard-working. Above all, we operate as a team and you must be a team player.

We Get Granular

We do more than just manage properties, we maximize your ROI. Our granular focus takes into account a number of things. This includes location, condition, floor plan, school zone, lease expiration, market rent comparisons and service request control. Finally, we create higher occupancy rates which result in a maximized ROI.

TRUE PROFESSIONAL PROPERTY MANAGEMENT

Our Purpose- Your Home. Our Priority.

There are many ways that we live this mantra in our work culture. What sets us apart from our competition is that we don't settle for average. We're not the status quo. All too often, there are poor methods that are used. That is why it's our mission to provide expertise to our clients.

Our Expertise is Unmatched

Our leadership team has over 55+ years in the Charlotte property management business. Bottom Line is dedicated to making our clients and residents happy. Our goal is to exceed your expectations. In addition, we have the proven data to show our success. This data shows our growth, collections rate, retention rate, and occupancy rate. Above all, we work towards perfection in every aspect.

Trust us as your Charlotte Property Management Company

We reply to your concerns in a timely manner. Our team members are hand-picked. Your opinion is heard and the feedback is added to our business model. You can depend on us. We are accountable. Records are kept very organized. Our accounting system is reliable and accurate. Above all, we offer True Professional Property Management.
Start getting the returns you deserve!
Explore what we do
As your Charlotte Property Manager
Know You Are Protected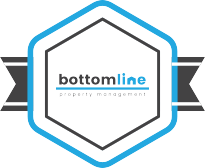 21 day rental
GUARANTEE
We will lease your home within 3 weeks or you will receive FREE property management!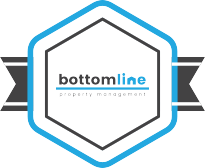 100% Client Satisfaction GUARANTEE
Cancel your agreement ANYTIME
without penalty!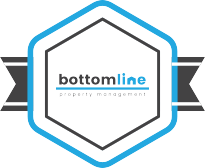 Resident Replacement GUARANTEE
If a resident moves out for any reason in the first 6 months we will rent their unit for free!

Thumbtack's TOP CHOICE for Property Managers

One of the TOP PICKS out of 181 Property Managers in Charlotte on Expertise's List based on Reputation, Credibility, Experience, Availability, & Professionalism!

MORE 5 Star Reviews on Google than Any Other Property Manager in the Charlotte Metro Area!
Find Out How Much Rent You Can Get For Your Investment.