Selling a house can be a daunting task, especially if you don't know what to expect or what to look out for. In this article, we'll discuss some of the key things you should consider before selling your house, from pricing and staging to legal requirements and paperwork. Whether you're a first-time seller or an experienced one, make sure you read through this article for all the information you'll need!
Preparing Your Home for Sale
When it comes time to sell your home, there are a number of things you will want to do in order to prepare your home for sale. This includes making any necessary repairs, decluttering and staging your home, and setting a competitive asking price. By taking the time to prepare your home for sale, you can help ensure a quick and stress-free sale.
When looking for the right buyer for your home, it is important to make sure that both the interior and exterior of your home are in good condition. Before listing your home, take the time to research different companies that buy used cars. If you live in Tennessee, for example, simply search "we buy houses in Tennessee" and go from there. You'll be sure to find someone very fast.
Staging Your Home for Maximum Appeal
When you are ready to sell your house, there are a few things you will want to do in order to make it as appealing as possible to buyers. Staging your home is one of the most important things you can do to increase its value and make it more attractive to potential buyers. Here are a few tips on staging your home for maximum appeal:
1. Declutter and depersonalize. Buyers want to be able to see themselves in your home, and that can be difficult if your space is cluttered or too personal. Take some time to declutter each room and remove any personal items, such as family photos, that might make it difficult for buyers to envision themselves living there.
2. Create a focal point. In each room, you should create a focal point that will grab the attention of buyers and make the space more inviting. This could be something like a fireplace, a piece of art, or a large window with a great view.
3. Use light and color wisely. Good lighting can make a big difference in how inviting and warm your home feels, so be sure to open up curtains and turn on all the lights when showing your home. You should also use color wisely throughout your home; using too much of one color can make a space feel smaller or cramped, while using light colors can help make rooms feel larger and airier.
Writing a Competitive Offer and Negotiating Strategies
If you're selling your house, you'll want to be prepared to write a competitive offer and negotiate strategies. Here are a few things to keep in mind:
1. Know your market. Before you start negotiating, make sure you know what similar homes in your area have sold for. This will give you an idea of what buyers are willing to pay and help you come up with a competitive offer.
2. Have a realistic price in mind. It's important to be realistic about the price of your home. If you overprice it, you could end up sitting on the market for months without any offers. On the other hand, if you underprice it, you could leave money on the table that could've gone towards your next home.
3. Be prepared to negotiate. When it comes to negotiation, there are two things you'll need to be prepared for: counteroffers and lowball offers. A counteroffer is when the buyer comes back with an offer that's lower than your asking price. A lowball offer is an initial offer that's significantly lower than your asking price.
Closing on the Sale
Closing on the sale of your home is a huge milestone! Here are a few things you'll want to go over before signing on the dotted line:
-The sales price: Make sure you're comfortable with the agreed-upon sales price.
-The closing date: This is the date when ownership of the home will officially be transferred to the buyer.
-The down payment: The buyer will usually need to put down a percentage of the sale price in order to secure the loan.
-The mortgage: The buyer will need to get a mortgage in order to finance the purchase of your home.
-Home insurance: Home insurance is required in order to get a mortgage.
-Inspection reports: These reports outline any major repairs that need to be made on the property.
-Title search: A title search is done to make sure there are no outstanding liens or judgments against the property.
-Home warranty: A home warranty is often included in the purchase of a home and covers repair or replacement costs for certain items in the home.
Tips for a Smooth Sale
1. Get your house in tip-top shape before listing it for sale. This means making any necessary repairs, giving it a fresh coat of paint, and decluttering every room.
2. Work with a real estate agent who has experience selling homes in your area. They will be able to give you advice on pricing, marketing, and negotiating with buyers.
3. Be realistic about your asking price. If you overprice your home, it will likely sit on the market for a long time without any interest. On the other hand, if you underprice it, you may end up leaving money on the table.
4. Be prepared to show your home at any time of day or night. Buyers may want to see your home after work or on the weekends, so you need to be flexible with your schedule.
5. Don't get too attached to your home during the sale process. Remember that this is just a business transaction and try to remain objective throughout negotiations.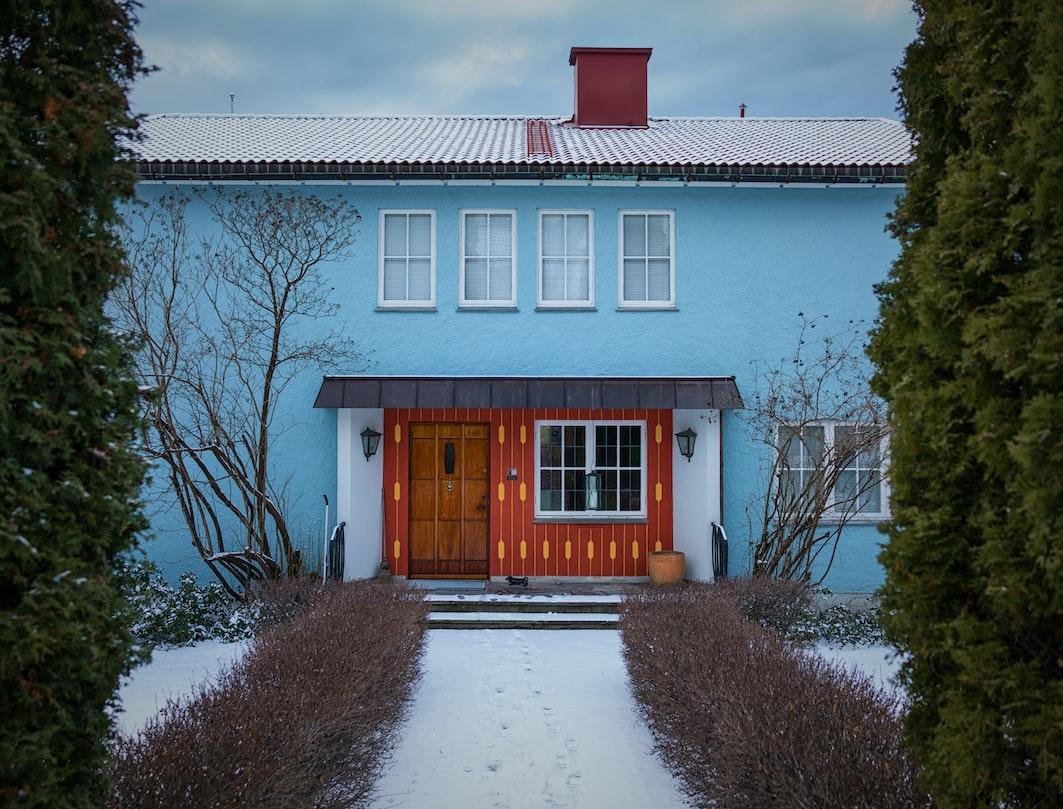 Selling your house can be both an exciting and overwhelming experience, but making sure to cover all the bases beforehand is essential. By going over these things before listing your property, you will help make the process smoother and more successful for everyone involved. From getting a home inspection to setting the right asking price, taking care of these matters in advance will ensure that you get the best deal out of selling your house.