Considering Property Investment in Charlotte NC?
How the Queen City got its Name
If you are considering property investment in Charlotte, NC you should know the history of how the city got its name. "Want to know how Charlotte got its "Queen City" nickname? The city was named after the wife of England's King George III. Colonists first settled in the area because it was the meeting point of two Native American trading paths, which became Trade and Tryon streets. When the city was formed in 1768, the European settlers named it after the wife of King George III, Queen Charlotte, and gave the surrounding county the name Mecklenburg to honor her birthplace in Germany." –
Charlotte Observer
Property Investment in Charlotte, NC
Finding a new market to invest in can be stressful. It's not just the large number of options to choose from – it's the research associated with housing cost, business centers, employment market, quality of life, and the cost of living. Keep reading to learn more if property investment in Charlotte is right for you. Whether you've already decided to invest in Charlotte, NC or still debating, our 2019 guide will be of value to you. Need to learn more about the Charlotte real estate market? Our leadership team has over 55+ years of experience in the property management business. Bottom Line Property Management has been serving the Greater Charlotte Area since 2008. Call us today for a
FREE
 consultation. (704)379-7492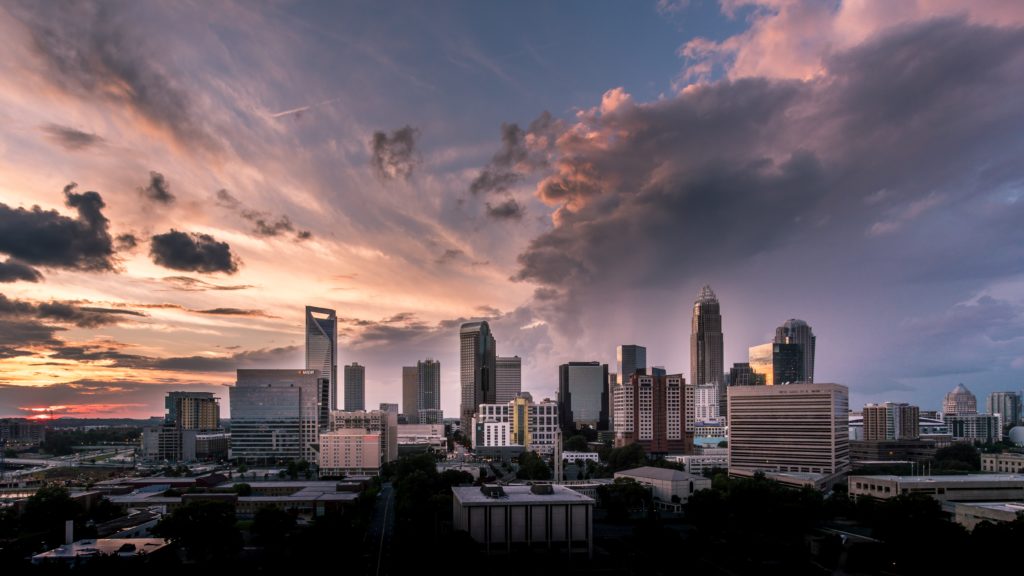 Overview of Charlotte, NC
Charlotte is one of the fastest-growing cities and is ranked among the top 10 moving destinations and one of the fastest-growing cities and regions in the United States. Charlotte is home to roughly 872,000 people. The Queen City offers all advantages and amenities of a major urban area according to 
World Population Review
. Located in the Piedmont region of NC, Charlotte is in an ideal area located between the Appalachian mountain (two hours west) and the Atlantic Ocean(three hours east). Charlotte is also home to the highest operating airport in NC, Charlotte Douglas International Airport.
The Cost of Living
With so many people relocating to Charlotte, the housing market is in high demand. That being said, Charlotte, North Carolina's 
cost of living
 is still 5% lower than the national average. For information on the breakdown of individual costs, like rent, healthcare, groceries, gasoline and more check out 
Expatistan
.
The Job Market
Bank of America is headquartered in Charlotte and Wells Fargo has major offices here also. The financial industry is one of the major employers of the city. While that is true, there are more opportunities in other industries. This includes Lowe's (headquartered in Mooresville), and Charlotte Douglas International Airport which employs many residents. Charlotte is home to the NASCAR Hall of Fame and the Charlotte Motor Speedway, which is another major part of the economy and culture. The economic stability created by these industries makes it a great market for property investment in Charlotte. The unemployment rate is at 3.8% in 2019 according to 
Payscale
 with an average annual salary of $55,039. This brings the cost of living in Charlotte at 5.2 percent lower than the national average. Some of the most popular industries in Charlotte are Financial Services, Banking, and Health Care. The most popular employers are Bank of America, Wells Fargo and Duke Energy.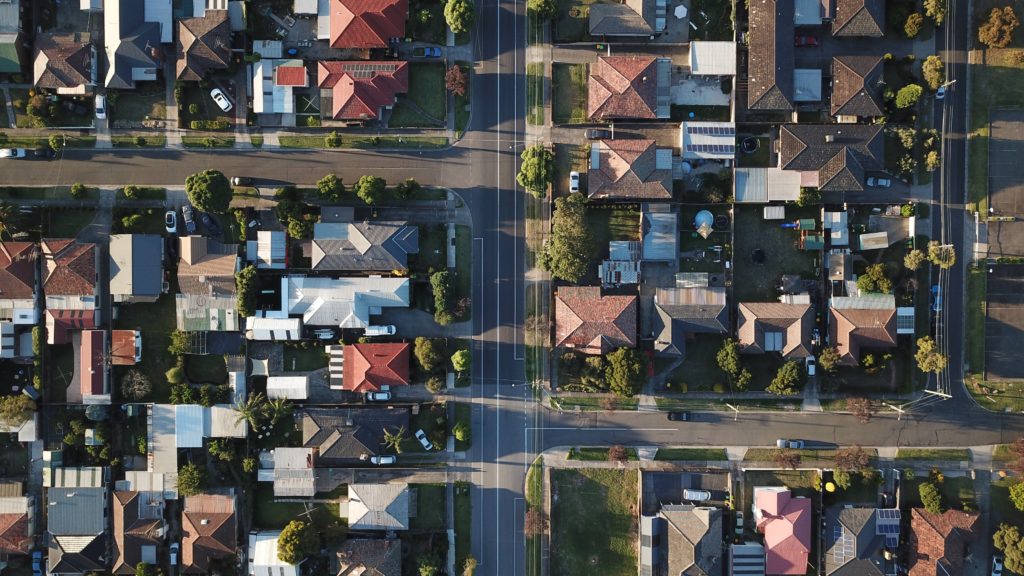 The People of Charlotte
Charlotte has a population of roughly 872,000 with an average age of 33.9 years old. The gender breakdown is more female favored coming in at a ratio of 52/48 according to 
world population review
.
Crime Activity
Crime is inevitable wherever you go. Like any other big city, Charlotte has its share of crime. 
Charlotte-Mecklenburg Police Department
 gives you a rundown on the crime statistics of 2019 along with previous years. Which brings us to the curiosity of safety in your potential neighborhood. Using
 Neighborhood Scout
 will show you data on crime rates and breakdown the safest neighborhoods in Charlotte. Don't worry, we can advise you on which neighborhoods are the best fit for your property investment in Charlotte.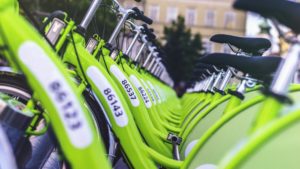 Getting Around the City
Charlotte suffers from traffic in key access points in and out of the downtown area. The general rule of thumb for estimated purposes is to double up on the travel time during rush hour: 7:30 am – 9:00 am and 4:30 pm – 6:30 pm. Public transportation is offered all throughout the city, especially with driving services such as Uber and Lyft. While these options are great, cars are still the most popular form of transportation due to the largest employers being located in the heart of the city. It's a good idea to figure out the average ETA(estimated time of arrival) to your workplace from home. The average commute in Charlotte is 26 minutes. If you want to get around the city without a vehicle, there are plenty of public transportation options to choose from. 
Charlotte Area Transportation Service
 (CATS) provides bus routes throughout the city and a shuttle to the airport. Commuters have the option to take the city's high-speed rail system 
Lynx Light Rail
. Bicycles and electric scooters are also available for rent all throughout the city. Depending on your needs, you can rent daily or buy annual passes through
B-Cycle
. Check out the 
E-scooter Rules & Safety regulations
.
Realtors: Do you know any property investors or landlords in need of property management in Charlotte? Competitive earnings up to $555 a referral.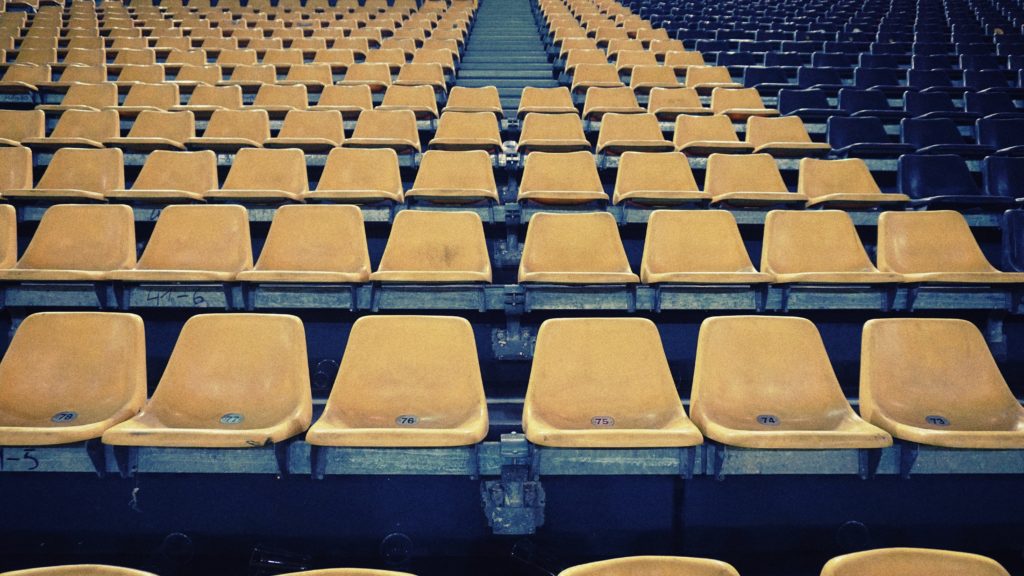 Sports and Out-door Activities
Hundreds of thousands of sports fans reside in Charlotte, NC. You'll be pretty content with what Charlotte has to offer in sports entertainment. The Queen City is home to the Carolina Panthers, the Charlotte Hornets, the NASCAR Hall of Fame, and the UNC Charlotte 49ers. This creates a huge market in the sports entertainment industry for Charlotte. Don't forget about the outdoor activities offered by 
The Whitewater Center
. There are over 1300 acres on the Catawba River that has been developed to provide outdoor activities. This includes white water rafting, kayaking, stand-up paddleboarding, mountain biking, rock climbing, zip-lines, and ropes courses. If you're looking to spend time with friends and family out on the water, Lake Norman is only an hour north of Charlotte. You can rent boats, jet skis, kayaks, or paddleboards for optimal fun. Or you can just relax and enjoy the sun on one of the many beaches. Picnic areas are also offered by the State Park.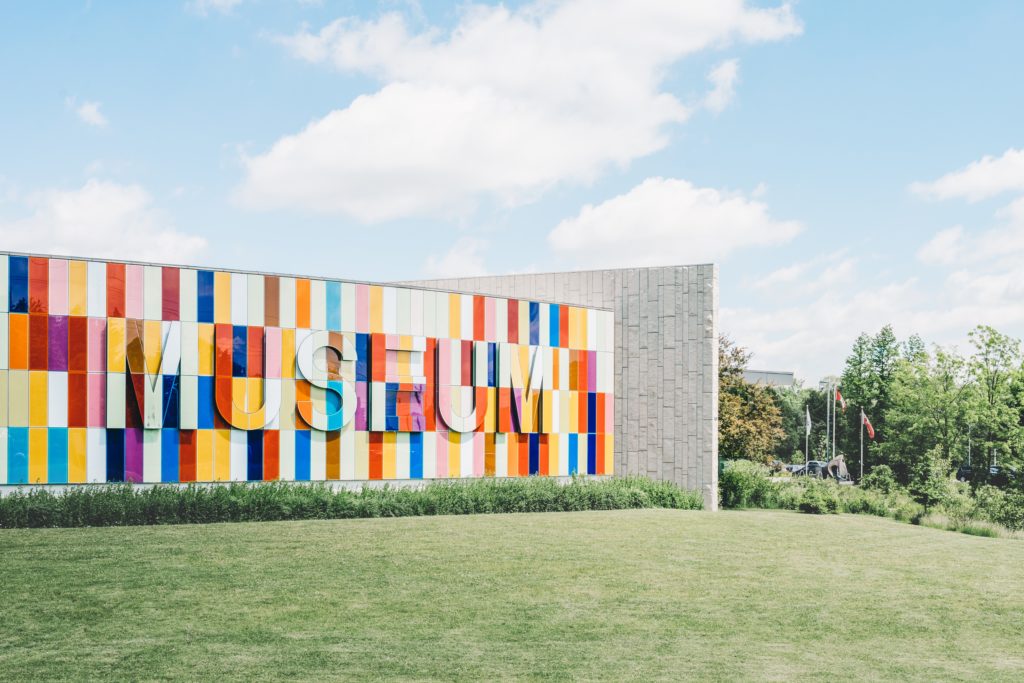 Charlotte's Arts & Culture
Charlotte, North Carolina is the largest city in North Carolina and has a lot to offer in arts and cultures. Check out the Top 10 Museums rated by
Trip Advisor
ImaginOn: The Joe & Joan Martin Center
Hendrick Motorsports Complex
Levine Museum of the New South
NASCAR Hall of Fame
Discovery Place Science
Wells Fargo Museum
Mint Museum Uptown
Carolinas Aviation Museum
Mint Museum Randolph
The Harvey B. Gantt Center for African-American Arts + Culture
Charlotte Property Management
Our Property Management Team introduces you to our city. Charlotte is one of the fastest-growing metros in the country. The low cost of living and job opportunities are huge factors for the growth of the housing market. Charlotte provides a stable economy that results in the success of our real estate market. So long as Charlotte continues to grow with residents, property investors can be confident with the Charlotte housing market.
Contact us today
to help with your property investment in Charlotte. (704)379-7492