Investing in Multifamily Markets?
The housing market in Charlotte has experienced quite a boom in the last few years. And even though some are predicting a "slow-down period" to soon arrive, the fact that more and more individuals and families are moving to Charlotte
serves to keep this boom going.
According to a recent article written by Vinney Chopra, a successful rental property owner in Danville, California, housing markets such as Charlotte's are perfectly primed for investing in emerging multifamily markets. What are the emerging markets? Well, in his article, Chopra outlines them as the following: "Emerging markets are metro population centers in the U.S., and around the world, where there is a strong demand for housing. And, properties are significantly increasing in value." He goes on to discuss the fact that these areas, much like Charlotte, are offering more jobs and opportunities for people to succeed, and therefore also creating more demand for housing—especially family housing.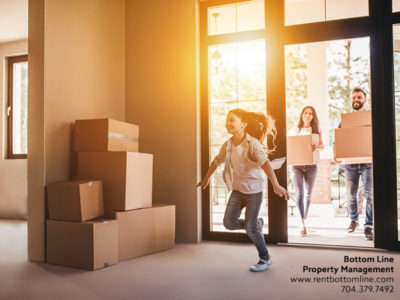 So, how does one go about looking into investing in such a phenomenon as Charlotte's exciting housing market?
Here are four tips to get you going:
Analyze the Market
Get together with commercial brokers, property managers, etc. to find out more about where the market is going. Building relationships with local brokers and managers can be a key factor in finding when the next best emerging multifamily markets will begin.
Know Where to Buy
The best way to know where to buy is by conducting your own research. Nobody knows your criteria for investing in such a market as you do. Narrow your research to those questions you need to be answered first; look up how much money properties are going for in certain areas; build relationships with like-minded investors.
Sign Up for Offering Memorandums
Once you narrow your target areas down, go ahead and sign up for offering memorandums (OMs) from multiple brokers in those areas. These memorandums have great market information that can guide you to that perfect spot!
Know When to Sell
Once you have invested in a multifamily market, try and hand on to that investment for three to seven years and then sell. This way, the markets will most likely not have peaked yet and will sell easily.   Hopefully, these helpful tips can get you moving towards some highly successful investments. Now go start your research and begin your real estate investment journey! If you need more in-depth advice, feel free to call us to learn more about our
property management solutions
.  
*Source: