Opportunities
You just got the job offer of a lifetime! The only problem is that the position is out of state and you will have to relocate. But you don't want to necessarily sell your home either. Perhaps you inherited a home from a family member. Or maybe you're starting your real estate investing journey. Regardless, there are a number of choices to choose from with your extra property. So what should you do? Our opinion and expertise?
Capitalize on these opportunities and create passive income through renting out your property.
Now there are a series of questions to ask yourself when starting on this journey. Does your lifestyle and location allow you to self-manage your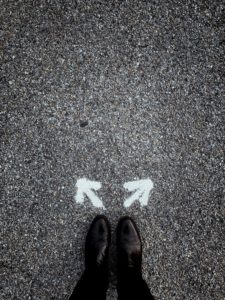 property? Or perhaps, you have decided to hire a professional property manager to deal with the headaches associated with property management. This decision is best made early on so you can plan accordingly.
What to Expect
You've undoubtedly faced the question that all landlords think about:
how do I find quality tenants?
Renting out your property can seem daunting. There's a lot of potential paperwork involved, legal issues to consider, and you will need a process to collect the rent regularly. Some websites can help you with each of these tasks individually,
but there are still legal and logistical questions that make finding the right tenants and collecting rent a little tricky.
Due to these issues, many renters look to hire a property manager. Professional property managers have the skills to handle all the rent collection, finding tenants, and paperwork for a fee. They also provide support for tenants when there are issues. If the tenant's roof is leaking, the property manager will work with the contractors and tenants to resolve the issue. Of course, you'll have to pay for the repairs themselves, but the management company, not you, will be ready on demand and handle the logistics. If you are debating on whether or not to hire a property manager, consider these five points.
How will you find tenants?
How will you collect rent?
Will you provide tenants with a 24/7 line to call?
Will you perform necessary maintenance repairs?
How will you know what the right rent amount is?
How Will You Find Tenants?
If you choose to self-manage, you will also need to find the prospective tenants yourself. Many people post their rentals on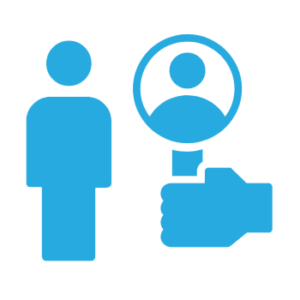 various websites and hope for applications. However,
receiving applications is only half the battle.
You need to properly (and legally) screen tenants. Different jurisdictions have laws surrounding this, so if you choose to self-manage, then you'll have to become familiar with this process. Once you narrow down the list of qualified tenants, you then start the second half of the battle. First, start with checking people's credit reports, employment histories, and showing the property to prospective tenants. These tasks can prove to be overwhelming at times - especially if there are a number of people showing interest in your rental property.
Marketing & Networking
If you choose to partner with a property management company, all the tasks and responsibilities will be handled for you. Typically, they have a pre-existing website and application process that finds the most qualified tenants for your property, legally. Often a real estate agent (or someone of similar expertise) will show your rental property to prospective tenants for you, so you won't need to be there physically. This benefit is critical if you do not live close to the property. Often, people choose to rent their old houses or condos after they move, or they have investment properties in a lower cost-of-living area. If this is the case, then having someone local to show your rental property to prospective tenants is essential.   The other benefit of using a company is more subtle -
a professional property manager may already have substantial connections to other real estate professionals.
They may know of an agent whose client would be a good fit for your rental (maybe they were looking in the area but just weren't able to secure financing yet). If you're looking to rent your home or condo as quickly as possible,
having access to this network is essential to finding tenants quickly.
How Will You Collect Rent?
  One of the more difficult and awkward tasks in property management is when your tenant is past due on their rent. Collecting rent is sometimes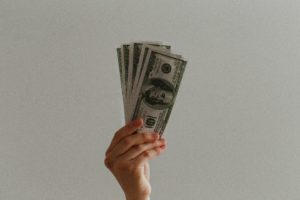 easier said than done.
Your approach is everything to maintaining a good relationship with your tenant.
You have to determine whether or not this is a good tenant with just a hiccup or an unreliable tenant. The more rapport you gather the sooner you can determine the situation.
Different Methods
The easiest way to collect rent if you self-manage is to
accept nothing but personal or cashier's checks.
Many landlords use this method and have no issues doing so. However, it is sometimes difficult for an individual to offer other forms of payment. Zelle, Venmo, and other online solutions can sometimes be enticing for would-be renters as they provide quick and secure payment methods. You'll want to
keep the ways you accept as fundamental and "cash-like" as possible
, though, to
avoid chargebacks and other issues
.
Issues & Eviction
The other issue to consider is
what to do if a check bounces or if the tenant is late on paying rent.
If this is a recurring issue, you can start the eviction process, which many landlords elect to do once a proper amount of time has passed. However, the laws and rules around eviction vary dramatically from state to state and even city to city. Some municipalities require the landlord to physically post a notice on the person's door, advising them of the impending eviction. If you do not live near your rental property, posting this notice can prove to be challenging.   Conversely, a professional property manager already has a process for many of these conflicting issues. Some of them accept multiple payment methods on your behalf. The check they send you or the money they deposit into your account has already cleared with the management company, so you needn't worry about bounced checks and other payment issues. They are also familiar with the legal process for eviction and have people locally that can serve notices on your behalf.   Of course, when renting out a property, we all hope that we will never have to evict a tenant. Still, given that it is a possibility, it's nice to have a professional property manager in your corner that can guide and advise you through the process. If you choose to self-manage, you might wind up spending money on legal fees anyway, to make sure everything you are doing is by the law. Have ease in mind, when you work with a true professional property manager.  
Will You Provide Your Tenants A 24/7 Line To Call?
  Maintenance repair and requests can arise at any moment of time. Your home could be problem-free for years to come but homeowners know that maintenance issues are inevitable and a series of problems can occur at any given moment. These problems can range from the AC unit not working to a water pipe bursting.
When maintenance issues come up, your tenants will look to a number to call.
If you self-manage the property, you will need to provide this number and be on-demand to resolve the issues.   If you have only one property, the maintenance and repair aspect of property management isn't bad. It might be a once a year occurrence that a serious issue takes place. However, if you have multiple properties, answering the phone for each one can quickly become overwhelming. As the landlord, you are expected to be a problem solver and resolve these issues in a reasonable time and manner for your tenants.
Keeping your tenants happy will make for a healthy and long-lasting relationship, resulting in a great resident retention rate.
Doing so will make for a reliable source of passive income for years to come...   If you hire a property manager, they will also provide a 24/7 line for your tenants to call and resolve any issues. You needn't worry about being woken up in the middle of the night because there was a problem with one of your properties. Although this is a reasonably rare occurrence, it's a benefit to have a property manager answer the call and handle the issue rather than yourself.  
Will You Perform Necessary Repairs?
  Property managers have a network of contractors that they work with and trust. If there's an issue with the AC unit, they have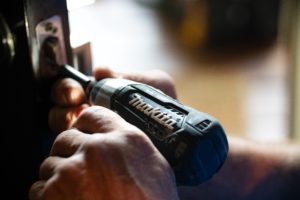 contractors that can go out to the property and take a look. However, if you self-manage, you can either take a look yourself or find someone qualified that can perform the task. If you don't see the problem personally, then you're trusting that whomever you found online will provide an accurate report and estimate. You will also be trusting them to do honest work.   Performing general fixes and improvements to the property becomes much more straightforward with a property manager. They can schedule and coordinate repairs instead of the responsibility falling on you.  
How Will You Know What The Right Rent Amount Is?
Rents fluctuate dramatically
. One year, an area might be in low-demand, and the next, people can't move there fast enough. Setting the right rent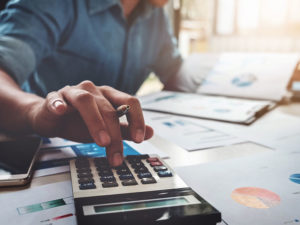 price can be a little tricky. Too low of a rental rate, and you will potentially stifle your income for years to come. Too high of a rent charge, and you will find that no tenants show interest in your property. The key is to find that sweet spot in the middle.
You want a rent price that is low enough to be attractive, but high enough to be profitable.
  If you're self-managing your property, you will need to do market research and determine the rate. If you hire a property manager, you are still in charge of setting a price. But they can help guide you to arrive at a reasonable, profitable figure. Therefore, when it comes to what price to charge,
having that expert guidance is invaluable.
The Bottom Line: You Should Hire A Property Manager
If you value peace of mind, and an automated stream of passive income, a property manager will be of extreme value to your endeavors.
While it is possible to do all the necessary paperwork, research, and legwork yourself, it's a lot of effort on your end. This statement is especially true if you have multiple properties that you are renting out. We are experts at finding tenants, collecting rent, having a 24/7 emergency number, performing repairs, and walking new landlords through the rental process. We can help you get your property both on and off the market as quickly as possible.   If you are looking to hire a property manager to rent out your home or condo, learn more about our
property management solutions
. See for yourself how we can make the process as easy as possible!