Flipping houses has proven to be a highly effective investment for many, especially here in the Charlotte area. Of course there are some investors who have had a bad experience in this arena, and the market looks to be shrinking a bit, but savvy investors know there is still plenty to be had—and if it's done right, flipping houses can still be incredibly lucrative.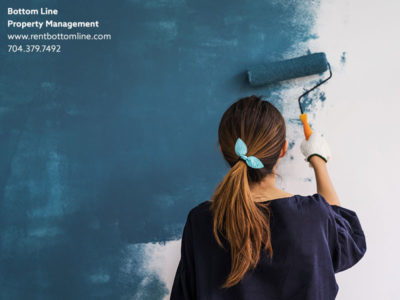 Patrick Hurley, a successful house flipper, explains in a recent article that there are a few key elements, which can drastically help your chances of coming out on top (way on top) when it comes to flipping a house. Whether you are a veteran at this game or brand new, these seven essentials can make your flip worth some major money.
Make sure you have what it takes. Anyone who has ever bought a house—let alone flipped one—will tell you it can be stressful at times. It can be difficult at to keep a level head. A basement floods, a roof leaks, a furnace locks up…will you be able to keep your cool? If you think you have the fortitude for such entrepreneurship then keep your eyes on the prize and keep moving forward.
Don't jump the gun. So many investors who are new to flipping houses end up overpaying for their first few jobs. According to Hurley, this rarely works out for good. Here's the key: know how much you can spend, have a good idea how much extra will need to go into a house, and stick to your plan. No matter what.
There's a learning curve. Start out small and learn all you can from that first house. Take that knowledge and apply to your next home. Continue this process, but do not take on anything big at first. You have to learn first, and in this game experience is the best teacher.
Don't expect a golden egg at first. With the first few flips, if you need to spend a bit more than you would like in order to get professional help—with remodeling, advice, etc.—go for it. The money will come, but only if you learn the right way to flip houses.
Have a reasonable budget. Don't plan on any of your flips to fall below budget, as it rarely, if ever, happens. Instead, have the price you hope to stick to, plus a little buffer (so you are not caught off guard if it goes over budget).
Try and work within the same market. By this, Hurley means the same timeframe, not the same area. Try and flip your houses within five to six months. This way any major changes in the market won't be a complete surprise.
Appeal to the sense. Whether you are over budget or just trying to keep the cost down, there is no excuse for cutting corners on the house itself. Curb appeal is a real thing, and if you don't excite potential customers with the look and feel of your house, it's going to be a tough sell.
Now, it's time to get out there and flip some houses. Good luck!
Source:
Patrick Hurley: "Nine Key to a Successful Flip"
https://www.biggerpockets.com/blogs/11679/83089-nine-keys-to-a-successful-flip
  If you're interested in hearing more about what we have to say, call us at (704)379-7492 to get a FREE consultation with our experts. Learn more about our
property management solutions
.