No one wants to worry about their home's security at the back of their minds. That peace of mind is priceless and can help you better enjoy all life offers. But it isn't always easy to figure out how best to ensure your home's protection from intruders, environmental disasters, and more. To help ease these worries, this post has put together some intelligent suggestions specifically designed to improve the security of your home—all without breaking the bank. Read on for a helpful list of ways to keep your family safe and secure in today's world.
Make sure all doors are secured.
Securing your doors is one of the most essential steps towards ensuring the safety and security of yourself and your loved ones. Installing deadbolts or other types of door locks is crucial to keeping unwanted intruders out. A deadbolt is a locking mechanism that cannot be easily bypassed by picking or using a credit card to slide in between the door and frame. With deadbolts in place, you can sleep soundly, knowing your home is protected. Additionally, the seasoned providers of quality security doors in Perth recommend installing locks with a minimum of three locking points, such as a deadbolt and two standard door latches. Don't wait until it's too late; take the necessary steps to secure all your doors today.
Get window locks
It's essential to consider every possible entry point an intruder could use. While it is common practice to lock your doors, many overlook a crucial vulnerability: windows that can be opened outside. This is where window locks come in handy. By installing these locks, you can ensure that unwanted visitors can't open your windows, giving you added peace of mind and protection. Plus, with various styles and designs available, you can choose a lock that fits seamlessly with your home's décor. Don't wait until it's too late to take action – invest in window locks today.
Keep your exterior area well-lit
It's no secret that well-lit exterior areas have been proven to deter burglars. By adding security lights to both the inside and outside of your home, you can keep your property safe and add an extra layer of security for peace of mind. From motion-activated floodlights to porch lights on timers, the options for exterior lighting are vast. Not only do these lights protect your home - they also create an inviting atmosphere, illuminating walkways and highlighting landscaping features. So keep your home secure and well-lit – you won't regret it.
Install motion-activated lighting around your property.
There's no denying that having a well-lit property is essential for safety and security. So level up your home security - that's where motion-activated lighting comes in. By installing these bright lights around your property, you can enjoy added convenience, improved security, and an excellent energy-saving solution. Imagine never having to fumble for your keys in the dark or deter potential intruders with just the flick of a switch. With motion-activated lighting, you can give your property the added protection it deserves while enjoying all the benefits of a high-tech, modern home.
Invest in a home security system.
Your home's safety and security are paramount, and with the increasing number of burglaries, you must take proactive measures to protect your property. One of the best ways to do this is by investing in a home security system that can keep intruders out and provide you with peace of mind. With advanced features like motion sensors, security cameras, and alarms, these systems can deter potential intruders and alert you to suspicious activity, ensuring your home remains safe and secure. So if you want to protect your home and loved ones from harm, consider investing in a home security system today.
Consider getting an alarm system that is professionally monitored.
Home security is crucial to keeping yourself and your loved ones safe. With rising crime rates, it's essential to consider additional home security measures such as a professionally monitored alarm system. These systems offer round-the-clock monitoring by a team of security professionals, so you can rest assured that your home is always under watch. This extra layer of security provides peace of mind and can help deter potential intruders from targeting your home. Investing in a professionally monitored alarm system can protect your home and family, and enjoy the added benefit of feeling safe and secure in your own space.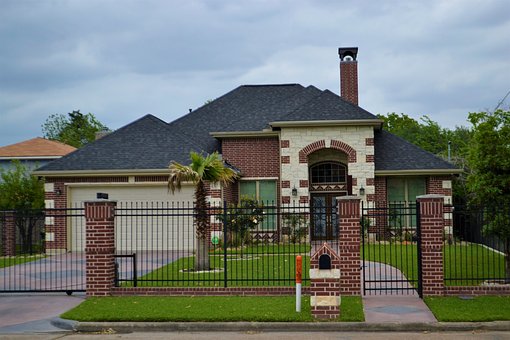 Taking the steps necessary to ensure your home is secure is wise and provides you with great peace of mind knowing that you can protect yourself and your property. The choice is up to you, but no matter what option(s) you decide, it's vital that you keep up with regular maintenance to make sure everything continues to work as it should to keep your family safe.