Andrew Carnegie
, the wealthiest man in America during the early 20th century once said, "
Ninety percent of all millionaires become so through owning real estate
." He went on to say, "
More money has been made in real estate than in all industrial investments combined
."
Fred Trump
didn't get started in luxury real estate. Fred built 4,000 affordable rentals for servicemen returning from the war and ended up scaling to over 27,000 units.
Arnold Schwarzenegger
, arguably one of the best all-time bodybuilders, The Terminator, and Governor of California, now worth over $450 million didn't make his money as a bodybuilder nor an actor. Back in the 70s, Arnold was using all of his surplus of money to invest in buying apartments in Santa Monica, California and soon became a millionaire as an apartment investor.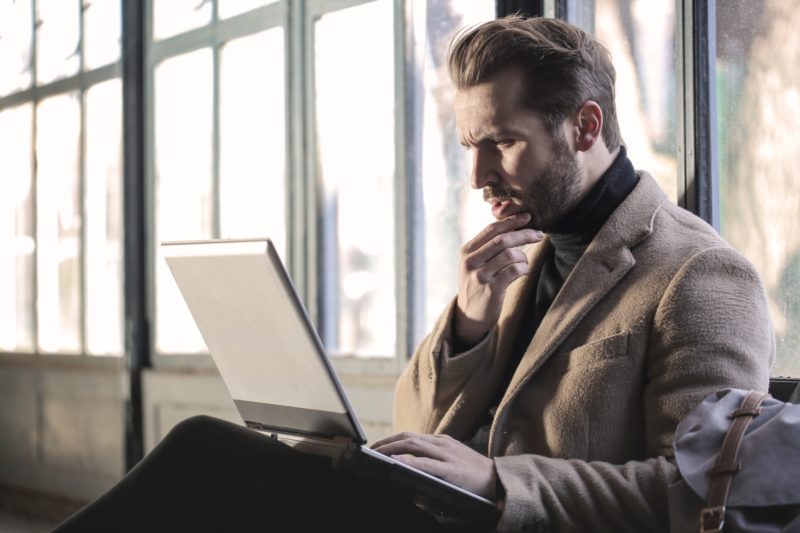 How can you create rental passive income without the daily efforts as a landlord?
The most lucrative and popular way to create rental passive income is still being a landlord. In today's day, investing in multiple properties and collecting rent, and keeping up with maintenance can quickly change this passive income to feeling like a full-time job. Take the right steps in your investment journey to lead to a great return on investment, and create rental passive income that has the potential to last a lifetime. The beautiful thing about real estate is that it can continue to create rental passive income even after you're long gone. This investment can take care of your kids, grandkids, great-grandkids, etc... You get the picture.
Moving Forward
Once you have a great property and become a landlord, its time to think about your management options. While many landlords are highly successful at self-managing their properties, new landlords, and landlords who have many listings can highly benefit from a full-service property management team. As an ambitious individual, you owe it to your legacy, family, and estate to create rental passive income through real estate investing.
The best days, months, and years of investing in cashflow rental properties are in front of us, not behind us.
Here are the 6 steps to create rental passive income.
The Different Types of Real Estate Investments
How to get started in Real Estate Investing
What to Expect as a Landlord
Your First Deal
Where to Find Deals
Your Management Options
1)The Different Types of Real Estate Investments
Flipping or Wholesaling
This type of investment refers to an investor purchasing a single-family home that needs to be fixed up with the intent to improve the home to sell for a profit.
Single-Family Rental Home
The most common category of real estate investing is single-family homes. The single-family rental home is a single unit property investment. Many successful property investors start their real estate investment journey with single-family homes.
Multi-Family Rental Homes (Duplexes & Fourplexes)
A Mult-Family Property contains more than one housing unit but no more than four. Some of the benefits of investing in multifamily properties generate higher monthly rental income with lower total maintenance costs.
Commercial Property (5 units and more)
Commercial real estate (CRE) is categorized into four classes, depending on function: office, industrial, multifamily, and retail. Apartment buildings are often considered commercial, even though they are used for residential purposes. That's because they are owned to produce income.
2)How to Get Started in Real Estate Investing
Property Investment
Finding the right property to invest in is the first step to being a successful real estate investor. Be sure to go through all the appraisal and inspection processes. This is done to be aware of any issues that will cause further financial burden to you before turning a profit.
One of the most important factors is the location and the surrounding home's property values
. These two factors play a big role when determining the value of your property investment.
Accidental Landlord
Sometimes you don't get the option of choosing a property investment but instead, end up inheriting the home of a relative. This can be an amazing opportunity to turn the home into a source of passive income. While dealing with a home you never expected to gain ownership of can be stressful for a grieving family, it can provide a great source of passive income if properly managed. If it is a family home that you don't want to sell, renting the home out for a few years can help secure a nest-egg until another family member can move into it.
3)What to Expect as a Landlord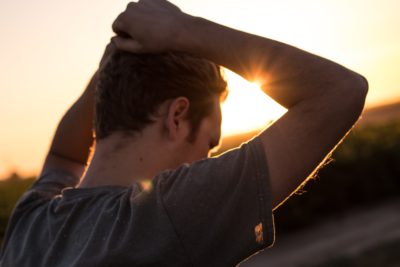 Landlords wear many hats
, and can often be overworked from all their responsibilities of the homes they rent out. This includes having to be a repairman, a collector, and an eviction agent at times. The endless duties can become daunting.
Keep up with safety codes
Provide property repairs
Maintain the home in good condition
Pay the mortgage on the home
Maintain homeowner's insurance
Keep up with legal standards on background checks
Providing a Clean, Safe Home for Tenants
When you begin renting out your home, you will need to provide a clean, safe, and fully habitable home that suits their needs. Clean out the home thoroughly after providing any repairs or maintenance, and test that everything is in proper working order.
This step is crucial for marketing your rental property
. You want to make sure the property is presentable and everything is functioning as should be. Finally, doing so will make for great pictures for your listed property.
4)Your First Deal
Investing in the Right Rental Home
The best way to become a real estate investor is to start small. First, start looking for a good beginning property in your local area. You will already have the advantage of knowing the pros and cons of your city, so why not start where you know. Do your research when investing in a rental home for passive income.
Check out the school district and surrounding area
property values in addition to the home itself. Ask yourself, is this a good marketplace where tenants will want to live? A bad location can turn what seems like a wonderful home investment sour. Look into the ratings of schools in the vicinity, as well as nearby attractions. This can factor in for the main selling point of the rental property.
5)Where to Find Deals
Driving around Neighborhoods
You'd be surprised with the properties you see that need work just by driving around town. Start by getting in your car and driving around neighborhoods you want to invest in, looking for deals. Once you find a potential property, you simply try to buy it. What you're looking for are
properties that look vacant or distressed
. While driving around, you'll encounter dozens of potential properties. Make a list of each property address, and make notes of the condition as well as a photo. Next, dig into the public records to find the owner of the property. Finally, contact the owner and make an offer for the property.
Eviction Records
This method includes targeting landlords who are in the midst of an eviction. The reason why is because they have a problem, and
it's likely they are motivated to get rid of the property
and the responsibilities. So, how can you target landlords who are in the process of an eviction? Public records. It's as simple as taking a trip down to your local administration office and requesting to see a list of current evictions taking place. The last step, make some phone calls with an offer in mind.
Real Estate Market Places
There are a number of websites and communities for real estate investors such as
BiggerPockets Marketplace
. There are dozens of listings posted on a daily basis. You can also post an ad for something you want or something you have.
It's as simple as making a post
. This is a great way to get involved in your local real estate investors community. In conclusion, you never know who's looking to sell you a deal in your area.
Craigslist
Craigslist is an online classified section that is free to post and browse, making it
a great resource to find real estate deals
. There are three ways you can use Craigslist.
Search for Sellers: Simply search for real estate postings in your area. The only problem with this strategy is that there are a lot of investors already doing this.
Post an Ad: You don't have to wait for the deals to come to you. Instead, get on the offense and post an ad that says you're actively searching for properties to buy. The marketer in you needs to make the ad flash to get people's attention.
Search for Landlords: Craigslist is a great resource to find landlords who are posting. Managing properties is not easy,  and many landlords are looking to get out of the business. Therefore, you can use Craigslist to search for rental listings that are placed by DIY landlords. More often than not, their contact info is listed in the post... just call them up. Explain that you're not interested in renting and that you're an investor. Maybe you get the deal, or you grow your network with a local investor.
Wholesalers
Wholesaling is a great way to find real estate deals without doing too much work. Here's how it works. The wholesaler finds great deals, puts them under contract and sells the contract to an investor at a small profit. You do pay a slightly higher price than originally agreed,
but to some, the saved time and effort is worth it
.
6)Your Management Options
There are two options to choose from. You can either
self manage or partner with a property management company
. There are many landlords that have success in self-managing, but it's not exactly the most fun job. On the other end, many landlords who self-manage often fail due to an ineffective management system. It's critical that you make the decision in the early stages of whether or not to work with a property manager.
Should you Hire a Property Manager
Can you justify performing all the tasks of
setting rental rates, collecting rent, maintaining the property, responding to tenant requests, marketing and advertising the property, and finding new tenants?
  A property management team takes care of all the heavy lifting when it comes to being a passive landlord. Let tasks like evictions, answering phones, providing maintenance, and bookkeeping be taken over by a property management team while you get back to enjoying your simple passive income stream.
Evictions
Evictions are often the messiest and most grueling part of being a landlord. Let an expert team handle this unpleasant but necessary part of being a landlord to a professional property management team.
Handle Lease Violations
Often just as hard to deal with, lease violation proceedings are made easy when you trust a professional to manage your rental property.
Rent Collection and Bookkeeping
Accounting for rent collection
, and bookkeeping of all maintenance to the property can be handled by a property management team.
Repairs and Maintenance by a Property Manager
Save time and trust an expert to maintain your rental property and provide any necessary repairs to the home. Our team is available 24/7 to respond to emergency repair requests.
Customer Service for Tenants
Property Management provides customer service for your tenants, so you don't have to answer 1 am emergency calls when a tenant has a gas leak, for instance.
Move Out Process
Move out inspections
, dispositions on deposits and returning deposits, and providing rehab scopes and budgets are all part of the move out process that a property management team will handle for your rental location.
Following Legal Codes
Tenant and landlord law is different in each state, and often have complex guidelines and changing policies. Our team is dedicated to being up-to-date on any codes while providing the best management experience for your property. Compliance with tenant and landlord code is a top priority for the best property management teams for rental properties. Avoid a costly lawsuit or fines from city and state offices by having a team of compliance and legal professionals on your side when it comes to taking responsibility for your tenants.
Advertisement for Rental Listings
A property management team will list your open rentals for you, and manage incoming inquiries for you. From the initial questions from the applicant to handing over the keys and having lease agreements signed, the entire listing process will be handled for you. They will take photos and videos of the home, provide sales copy for the listings that convert into new tenants, and approve or deny new residents. Stop penciling in the time to show your rental property when you could be sitting on a beach. Let our successful team handle the work while you collect 90% of the rent, and pay only 50% of the first month's rent for a finders fee when your property is rented out.
Tenant Background and Credit Checks
Tenant background and credit checks help gauge a more unobstructed view of the risk you are taking when renting to a new tenant. Instead of bearing this burden on your shoulders, a property management team will take the initiative to screen all applicants for tenancy before providing a rental agreement. They will handle getting paperwork signed by the tenant to provide a background check and return with an investigative report.
Assistance with Home Sales
In the event you decide it is time to sell one of the properties you are having managed, our team can assist with the listing and sale of your rental home. They will show the house, deal with paperwork, and overall make the process much smoother than a typical home sale.
The Bottom Line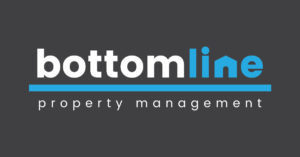 Real Estate investing is one of the best ways to create rental passive income. If you find yourself in the market for a Charlotte property manager, choose a team that has
a proven record of excellence and values its clients as well as the tenants they serve
. The team you choose will become the face of your rental properties, and can make or break your rental investment based on their management style. The Bottom Line leadership team has over 55+ years of combined experience in the Residential Single-Family & Multi-Family Property Management Business. There you have it, the 6 steps to create rental passive income. When it comes to choosing a Charlotte property management team, choose one that fits your portfolio and gives you the whole package. Call us today for a
FREE consultation
and to learn more about
the Bottom Line Solution
:
(704) 379-7492