Real Estate Investing is one of the best ways to create a stream of passive income. But it doesn't exactly live up to be as easy as it's made out to be. Managing properties come with the added responsibilities of property upkeep, repairs, tenant management, and marketing. More on that, you always have to be on call to handle the needs of your tenants. Can you justify performing all these tasks and the pressure of always being on call? If you find yourself overwhelmed with all the tasks of property management, consider asking yourself "Do I need a property management company?" If you answered yes, here are
11 Benefits of Hiring a Property Manager
.
Making Sure Your Property is Rent Ready
Marketing Your Property
Screening Qualified Applicants Thoroughly
Leasing: Bringing On A New Tenant
24/7 Maintenance & Repair Request
Confronting Tenants On Tough Issues
Collecting NSF Checks
Serve Legal Notices/Start an Eviction
Move-out Inspection Report
Financial Accounting Reports
Starting The Process All Over Again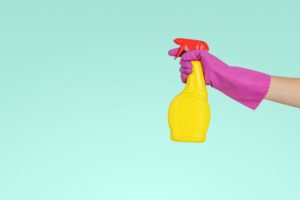 1)Making Sure Your Property is Rent Ready
The first step in renting out your property is making sure that your property is presentable and in a livable condition. First, your rental home will need to be thoroughly cleaned. So you have two options, you can either clean it yourself or hire a cleaning service. Now that your rental home is clean, you will want to check if all the
rooms need painting
, carpet, or floorboards. A huge factor in resident retention is assuring that your rental home creates a pleasant living experience for your residents.
Doing this will result in happy tenants, which means yearly lease renewals
. Once everything on the surface level is presentable, you will want to check if the appliances in your home are in good working condition. Are they functioning properly or do they need to be replaced? Replacing appliances is your responsibility as the owner. Therefore, it is better to get the job done before it becomes a bigger issue resulting in resident complaints.
Preventative maintenance
is something we encourage our owners to stay on top of to save them money in the long run.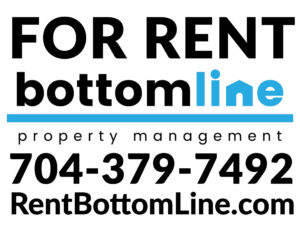 2)Powerful Marketing For Your Property
Now that your rental property is rent ready, the next step is to put your property on the market for leasing. Starting out, the best way to lease out your rental home is by using
aggressive marketing resources
. This includes a network of websites that we syndicate your listing with to increase the exposure of your property. Once potential tenants see your listing, you will have to respond to an overwhelming amount of rental calls of interested tenants. One of the main benefits of hiring a property manager is that we can help you with those numbers. It doesn't end there, once you narrow down your list of qualified applicants, you'll have to walk the property with them. This means going through a list of qualified applicants wanting to rent your property. Depending on the desirability and demand of your property, the list of applicants can get pretty long.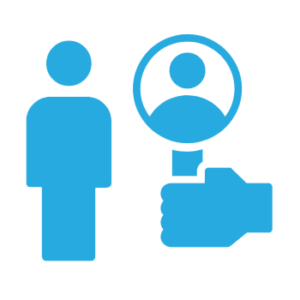 3)Screening Qualified Applicants Thoroughly
Once you go through the list of applicants, you proceed by thoroughly screening each applicant. What you are looking for is to see if they're
a good fit for your rental home
and if they are
financially qualified
to pay rent. You are also looking to exclude any unlawful figures that could be a potential threat to other residents and/or your property.
Our Bottom Line Process begins with the applicant having verifiable good rental history up to 12 months or more.
Secondly, you want to make sure the applicant makes over three times the rent gross to assure they can comfortably afford the rent.
Thirdly, make sure that the applicant has had no recent evictions within the last 3 years (Eviction filings have to show paid). This is to make sure that you're not leasing out your home to an unreliable tenant with a bad rental history.
Fourthly, it's crucial that your applicant has no felonies within the last 10 years. The major felonies to look out for are drugs, violent crimes, and sexual-related charges. No one wants an unlawful figure living in their property.
Fifthly, make sure that the applicant has no outstanding balances with utility companies. This goes back to checking out the applicant's financial history to see if they're financially reliable.
Finally, make sure that the applicant has no bankruptcies, liens or judgments in the last 5 years.
The Bottom Line screening process is to ensure that each individual applicant will be a good fit to lease out to your rental home. Trust us, you don't want to deal with any unlawful figures living in your property. In conclusion, you want to make sure that the applicant is financially qualified and that they will be a good fit for your rental home.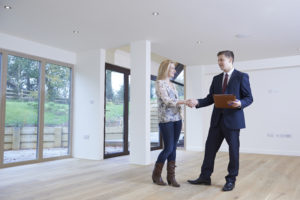 4)Leasing: Bringing On A New Tenant
You won't have to execute a rental agreement, worry about adding an addendum, fill out the move-in inspection report, and deposit money.
The rental agreement is a legal binding
and ensures the rights for both the renters and landlord. Make sure that all of your rental guidelines are stated clearly on the rental agreement. A move-in inspection with documents and pictures of the rental property allows us and your residents to review the condition of the property before they move in. Doing this will set the condition in which the property should be returned. It also gives us the chance to fix any previously unknown repairs or maintenance items before the resident moves in. As a result, this sets the stage for a positive ongoing relationship with your resident. A move-in checklist is used to document any issues with the property and then requires the resident to sign and date the form.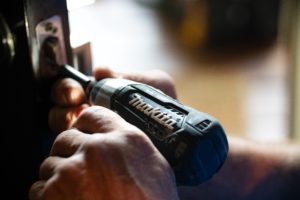 5)24/7 Maintenance & Repair Request
The maintenance and repair request side of property management is
one of the biggest benefits of hiring a property manager
. You won't have to worry about being on call to respond to maintenance & repair requests throughout all hours of the day. As your property manager, we'll take care of all these tasks for you. Prevention of postponed maintenance and the relating cost is another reason for property inspection. It's important to note that not all postponed maintenance is due to a property owner's decision to purposely defer it. Preventative maintenance is a pro-active approach to prevent damage and costly repairs. Preventative maintenance inspections can identify unknown or unreported repairs before they get worse and more costly. It is our goal to
make preventative maintenance inspections mandatory
. Many owners disagree that the cost is worth the benefit. While it is true that this inspection is costly, it is better to be safe than sorry. In the long-term, we believe that preventative maintenance inspections and acting on what is uncovered, will ultimately save the landlord money and prevent potential exposed liability.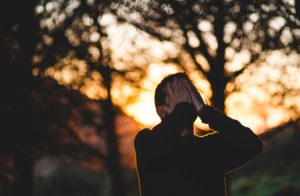 6)Confronting Tenants On Tough Issues
If you're in the property management business, there will come a point where you find yourself in a tough situation with a tenant. Some of the most common issues include
rent collection or requesting your tenants to take better care of your property
. It's easy to find yourself in a situation where a tenant gets defensive and things can escalate quickly. That is the last thing you want in your relationship with your tenant. Part of the Bottom Line Process includes that we use professional manners when dealing with situations like this. Let the professionals handle these tough issues for you.  
7)Collecting NSF Checks
No one likes being the bad guy when trying to collect a tenant's returned check. However, it's a task that comes along with being a property manager. You can make this process easier on yourself by
having policies and procedures for bounced checks clearly outlined in your rental agreement
. Doing this will give you the ease of just pointing directly to the lease and letting the
NSF Check
Clause do the heavy lifting. Another big benefit of hiring a property manager is that you won't have to worry about this, especially when you partner with a professional property manager like Bottom Line Property Management.  
8)Serve Legal Notices/Start An Eviction
You can be a great landlord with a great screening procedure, but even under the best circumstances,
it's not unusual for a good tenant to struggle to pay rent every now and then
. So even if you have a "good" relationship, sometimes they just won't be able to pay you. If that's the case, you simply can't let them stay at your property free of charge. Especially if there are other tenants who would have no trouble paying rent on time. The process of evicting a tenant seems harsh, but it's apart of the property management business. Sometimes it can be as simple as asking the tenant to leave. Other times, you will have to go through the formal eviction process. Regardless of the situation, it can get awkward or quickly escalate into something worse. As your property manager, you won't have to serve legal notices or handle evictions. Things can get out of hand quickly, therefore,
legal guidance is one of the main benefits of hiring a property manager
. As your property manager, we will represent you for all legal matters associated with your rental property.
9)Move-out Inspection Report
You won't have to schedule and fill out the
move-out inspection
report.
Performing this inspection helps us determine the condition of the property when the resident moves out
. We typically schedule the walk-through on the day the resident moves out. If it's done too early, the resident could cause damage in the last few days or during the process of moving out. Sadly, this is quite common. (For example, floors or walls can easily be damaged in the process of moving large or heavy furniture.) If we do this inspection too late, the tenants may claim the damage was not caused by them.
Timing is crucial when it comes to move-out inspections and security deposit dispositions
. As your true professional property management company, we make sure the timing is optimized and the required guidelines are met.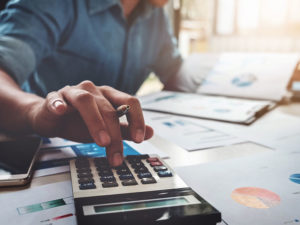 10)Financial Accounting Reports
Yes,
financial reporting
can seem overwhelming at times.
It's essential to be properly informed and know how to act with that information
. Then you can make the best-informed decisions. It's crucial that you
create a budget
for the optimal performance of your property. A budget will help you track your income and expenses. It will also forecast what you can expect to make or lose each year based on your assumptions. You can adjust these assumptions annually so they remain accurate. Keeping up with the finances can get overwhelming. That's why it's essential to
stay organized and keep a close eye on your finances
. We keep track of your tenant's accounting report so you won't have to mail the tenant's accounting report and refund check.
11)Starting The Process All Over Again
You don't have to worry about the property or be shocked by its condition when you hire a professional property manager like Bottom Line Property Management. Professional property managers are
dedicated to selecting quality tenants and keeping your investment in good repair with minimal cost
. We want your real estate investment to be a success, not a failure. One last benefit -
your leasing and management fees are usually a tax deduction
. So there you have it, what are the reasons for managing your own rental property? Are they actually worth the headaches? There you have it, these are the
11 Benefits of Hiring a Property Manager
. Contact us today to learn more about our
Property Management Solutions
. (704)379-7492